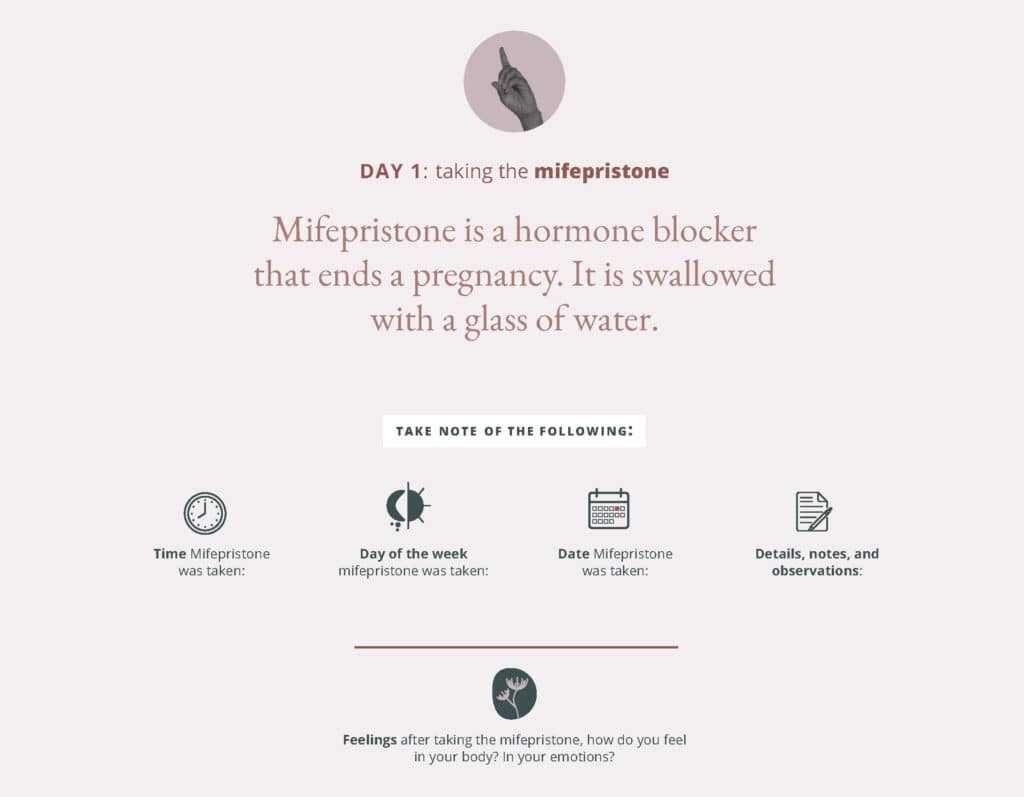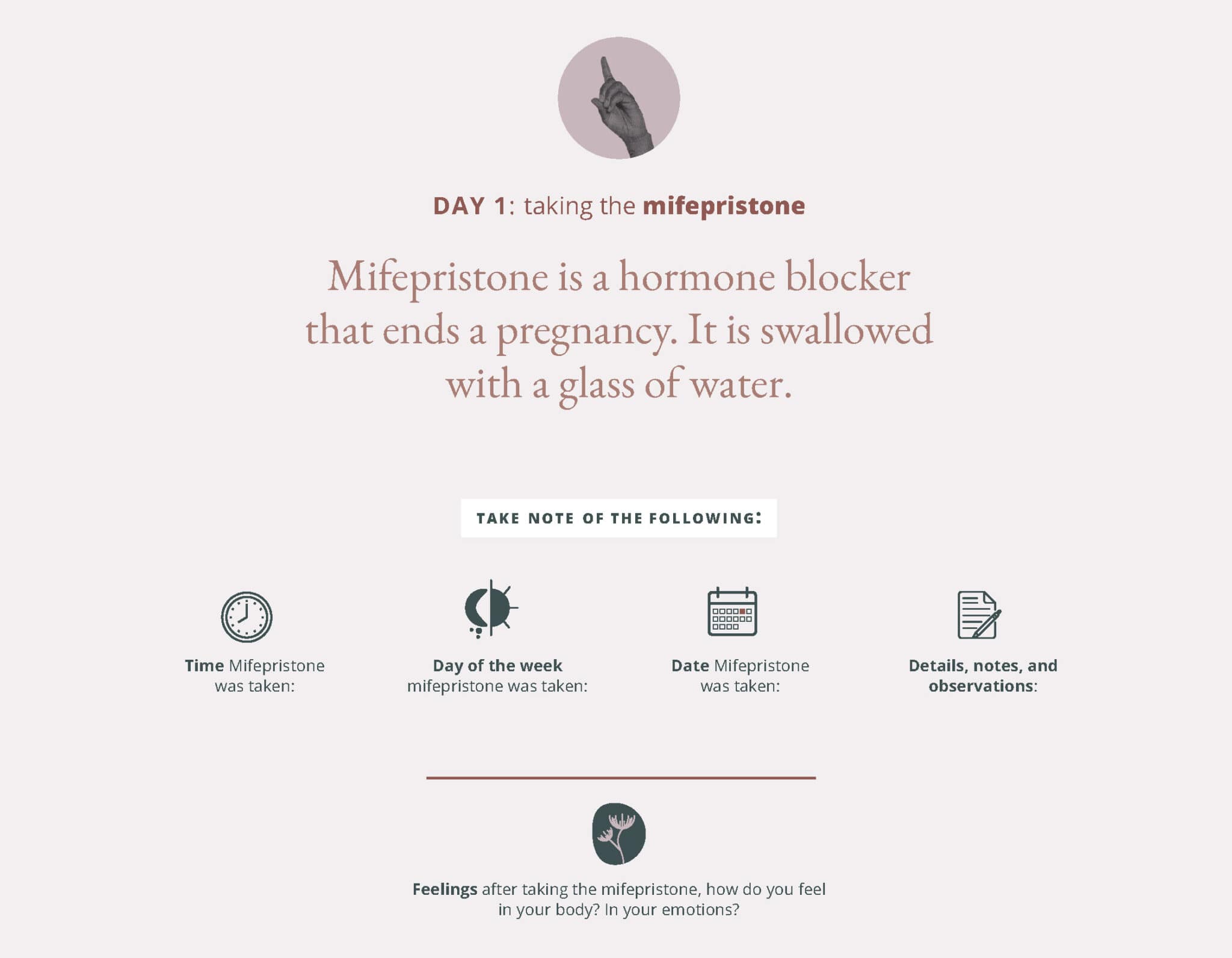 Taking the Mifepristone
Step 1:
Take 200 mg of mifepristone with water.
It is important to take the first dose at a time when you can plan for a safe and comfortable place to take misoprostol in the next 24-48 hours.
Step 2:
Wait 24-48 hours before taking the misoprostol.
How long should you wait before taking the misoprostol? Does it matter?
There is a debate between doctors, exactly how long someone should wait before taking misoprostol after mifepristone.
Your safest bet and the recommended amount of time is 1-2 days or 24-48 hours. If you can wait closer to 48 hours, some doctors say it can provide better results.
Take a look at your schedule and abortion plan, and see what makes the most sense for you to take your mifepristone pill.
NOTE: once the mifepristone has been taken, the abortion has started and it is not possible to reverse. Even if you do not take the misoprostol, a surgical abortion will be needed to remove the contents of the uterus.
How will I feel after taking Mifepristone?
Most people don't feel anything when taking mifepristone. Others may feel slightly sick to their stomach or dizzy. Pay attention to your body and any feelings that may arise after taking mifepristone.